Our people make the difference
Foundations Family Medicine has trained and dedicated medical providers committed to providing quality care for your entire family, from birth to all ages. At Foundations Family Medicine you are treated like family because YOU ARE.
Dr. Will Cooke
Dr. Will Cooke was born and raised in Southern Indiana. When accepted to attend IU School of Medicine, he knew he wanted to provide care in an underserved rural community in Indiana. He was awarded the Primary Care Scholarship for his commitment to serving the impoverished. He graduated with honors in 2001 and within a few months started his Family Residency training at Ball Memorial Family Medicine Residence in Muncie, IN.While in Muncie, he was recognized nationally for his work with patient education by being selected as a National Patient Education Scholar. He also developed and implemented an OB fellowship at his residency allowing him to be trained in high-risk obstetrics and C-sections.He has many advanced procedural skills including but not limited to: colonoscopy, EGD, postpartum tubal ligation, LEEP, and vasectomy. He has been recognized by the State of Indiana with several awards including the "Star Performer" award for providing quality care. He is nationally recognized by the National Rural Institute on Alcohol & Drug Abuse with the Harold E. Hughes Exceptional Community Program Award. More recently, he was selected as a clinical scholar by the Midwest AIDS Training and Education Center. He is an outspoken leader, speaker, and defender of rural healthcare.Board Certified in Family Medicine, he is a specialist in the comprehensive treatment of complete families. He has worked hard to develop a team approach to offer a full spectrum of the highest quality medical care possible.From Telehealth technology to mobile outreach clinics and developing unique collaborations, Dr. Cooke has been at the forefront of innovative approaches to tackle the unique challenges of serving a rural community with limited resources.At the local hospital he serves on several committees including the Informatics and Protocol committee that establishes evidence based processes to ensure the patients seen at the hospital receive the best care that is currently available. He works shifts as one of the Emergency Room physicians and serves as the Director of the Hospitalist program.As busy as all of this sounds, he feels blessed to be able to practice medicine in Scott County. He is passionate about delivering the best possible experience and care with the highest level of dignity and respect. Because of this he is virtually always available and involved with everything that is happening at Foundations Family Medicine.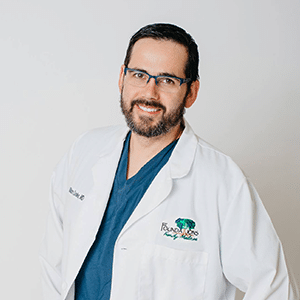 Mark Bostic
Mark grew up in Scottsburg, Indiana and graduated from Scottsburg High School in 1987. He joined the US Army and served seven years active duty, being stationed in both Korea and Arizona. He also served two tours, one being in Saudi Arabia and the other in Kuwait during Desert Storm and Desert Shield.Mark attended Indiana University (southeast campus) where he studied premedical biology and chemistry, graduating with his Bachelor of Arts degree in 1998. He has worked in such fields as medical staffing, nurse assisting, and organic chemistry. Mark earned his Master of Science in Physician Assistant Medicine from the University of Kentucky in 2007 where he was president of his class. He has since returned to his home state of Indiana where he continues to serve the needs of our community in the primary care setting. He enjoys treating all primary care and internal medicine conditions and illnesses.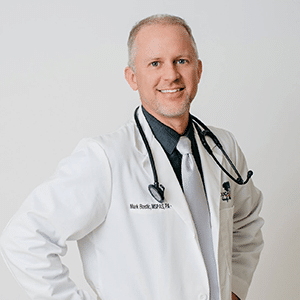 Tara Pearcy
Tara is a certified Family Nurse Practitioner who attended the University of Louisville receiving a Bachelor's of Science in Nursing in 2007. She now holds a Master's of Science in Nursing degree with a dual certification in Family Health/Primary Care and Women's Health. Tara grew up in Scottsburg and graduated from Scottsburg High School in 2004. She and her family live within the community and are actively involved with local schools and community organizations.Tara is accepting new patients of all ages - from newborn to geriatrics. She specializes in care related to contraception, women's health and problem care, hormone therapy, and obstetrical care.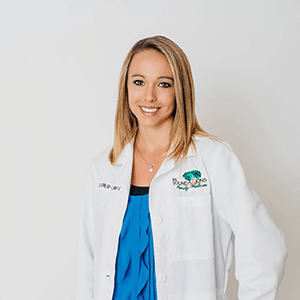 Nancy Thomas
Nancy graduated from the University of Louisville with a Bachelor's and Master's Degree in nursing, with certification as a Family Nurse Practitioner. Nancy has worked in various healthcare settings throughout her career including medical offices, surgery, home health, hospice, dialysis and endoscopy.A native of Jefferson County, she and her family now reside in Scott County, where she is actively involved with her grandchildren. Nancy is an advocate for preventative care and patients taking a proactive role in their health.
James Wilcox
Dr. James Wilcox is a true Indiana Hoosier. He graduated from Brownsburg High School and got his degree in Chemistry from IUPUI. He then went on to pursue his medical career at Indiana University School of Medicine. For his commitment to serving under-served populations in Indiana, he was awarded the Primary Care Scholarship during medical school. He graduated in 2014 and completed his Family Medicine residency at IU Health Ball Memorial in Muncie, where he earned the Family Medicine Award for Scholarship through his work researching and establishing ultrasound techniques for musculoskeletal medicine. He then completed his Sports Medicine fellowship at Western Michigan University in Kalamazoo Michigan.He has received advanced training in ultrasound diagnostics and procedures, regenerative medicine, radiofrequency ablation, fracture care, arthritis treatments, primary care orthopedics and concussion management. He is board certified in both Family Medicine and Sports Medicine.Through international medical relief work, James increased his desire to help those with little or no access to quality medical care. He served with Global Health Outreach in the Dominican Republic and Moldova, and he partnered with In His Image in Belize. He also did an internship with OMF in Laos.James is an advocate for health and wellness for individuals and the community. He believes that everyone is an athlete, and whether their sport is basketball, soccer, industrial labor, or chasing grandchildren, his passion is to provide the care needed to get his patients back to play.
Family Medicine Care

Diabetes

Cholesterol

Hypertension

Mood disorders

Depression and Anxiety Asthma

COPD

STD testing

Newborn and Wellness visits

Contraception care

Cancer screening

Addictions counseling

HIV and Hepatitis C treatment

Sports Medicine Specialty Care

Arthritis management

Cortisone injections

Regenerative Medicine

Nerve Rhizotomy

IMPACT concussion testing

Concussion clinic

Fracture care

Sports Nutrition